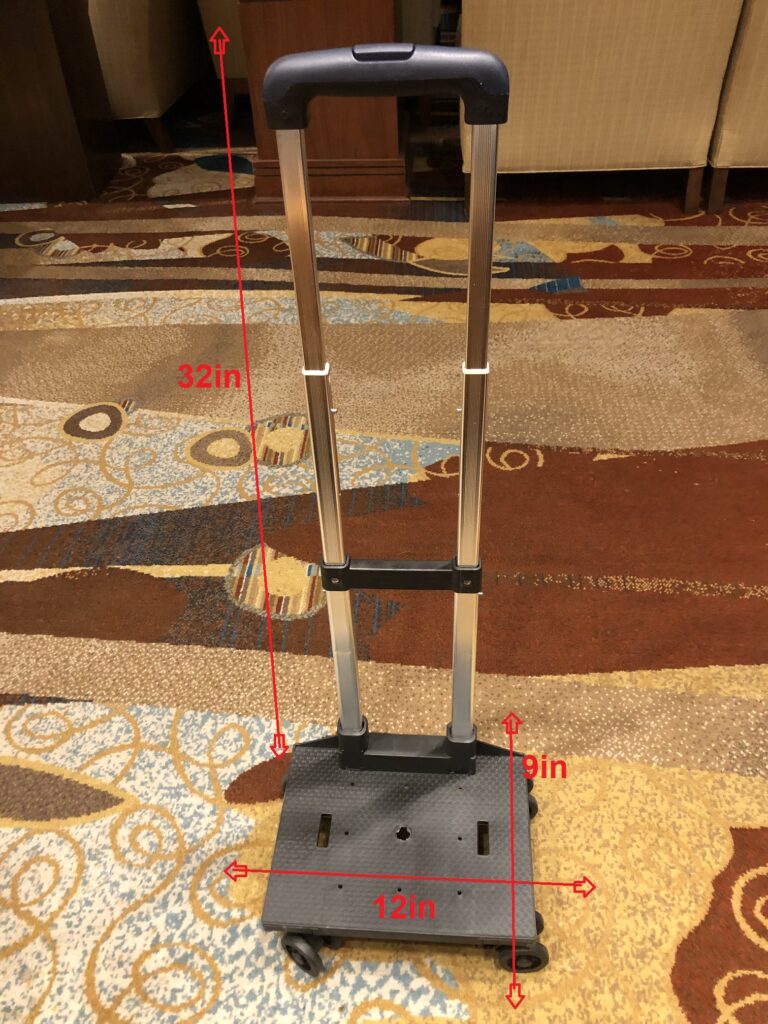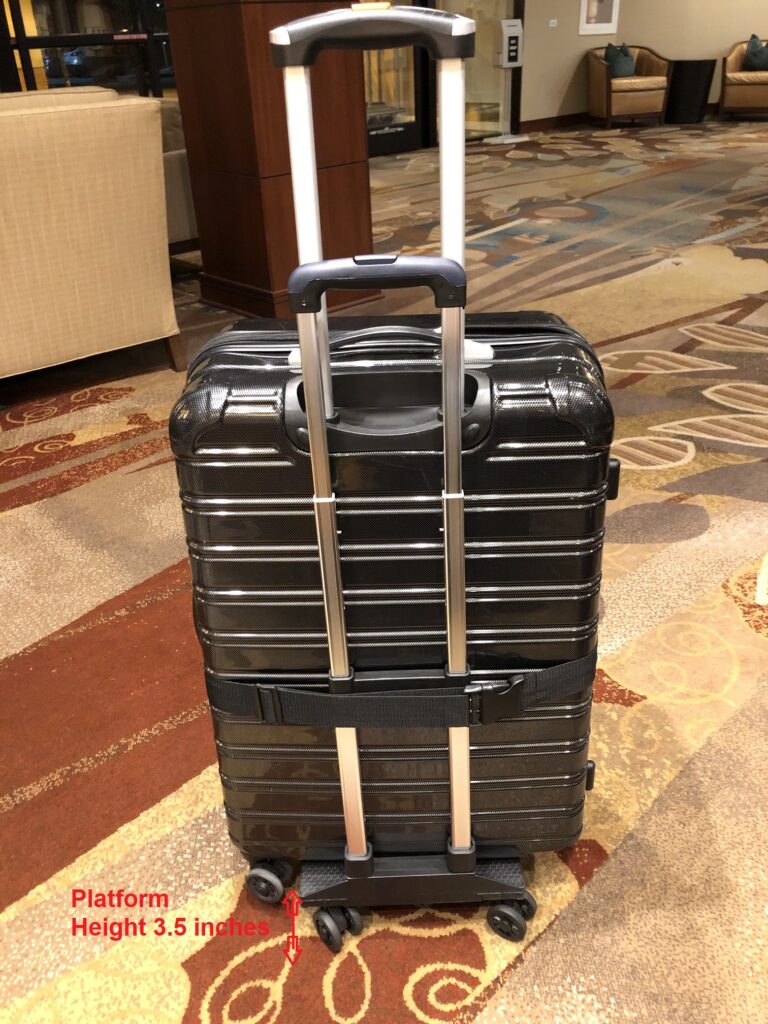 *** Luggage Cart/ Suitcase Dolly
*** 32 inch Collapsible Folding Handle.
*** Heavy Duty Dual (2) Wheels per column and EIGHT wheels total.
***

Adjustable Nylon Fastener included

to secure your suitcase to the frame.
*** Your old Suitcase must be able to fit on top of wheeled platform and have at least 12 inches of space between the wheels.
*** Simply place Your Old Suitcase on top of the platform base.
*** Then adjust and clip on Nylon Fastener which has been included.
*** Your Suitcase is now SAVED! And is ready for YEARS more of Vacations and Travel!
*** Keep Your old Suitcase out of the Landfill and help save Resources and the Environment!